Frank Eriksen
Frank took over the job as a guitarist for The Tramps in the year of 2000. But he's no newcomer in the Norwegian music buisiness. Since the beginning of the 90's, he has sold more than 150.000 records together with his sister Rita in the duo "Eriksen". He has toured and recorded with some of Norway's best known and respected artists, including Jonas Fjeld, Marianne Antonsen, Anita Skorgan. Now he's on the road and in the studio with The Tramps.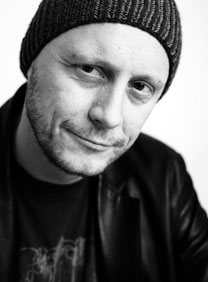 Dag Sindre Vagle
Dag Sindre has been a member of The Tramps since 1996. Although he's one of the youngest band members, he has contributed with his unique playing style on a large number of records. Give the man a musical instrument and he'll play it! Guaranteed! Dag Sindre is also one of the driving forces behind the new exciting norwegian band Helldorado and new alternative outlaw country band Flying Shoes.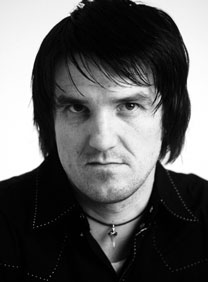 Stian Tønnesen
Born: 30th of december 1970

I started
playing the guitar at the age of 16, and from then I played in various heavy-metal bands until 1992 (a sight for sore eyes, I was, with my yellow luminous guitar and my long permanent waved hair.)
In February of 1994 I bought myself a mandolin, and formed The Tramps with Rune, Hans, Andy and Einar.
My Favourite CD's:
Ultimate Sin - Ozzy Osbourne
5150 - Van Halen
A Few Small Repairs - Shawn Colvin
Lakafant - Hellbillies
Sunny Spells and Scattered Showers - Solas
Hysteria - Def Leppard
City Boy - Keb'Mo
Favourite Food:
Anything from my mothers kitchen or
Honeyroasted Wild Boar

Stian's MySpace page here.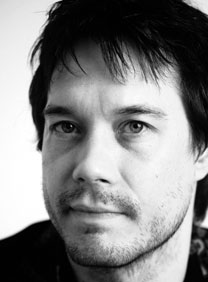 Favourite TV-shows:
Simpson's
Bundy's
Cow and Chicken
Beavis & Butthead
Seinfeld

I Hate:
People being too late
Hangovers
Longdistant drives
Breaking strings
Sarcasm
Bad Sausages
In general, everything that goes wrong
Hans A. Wassvik
Born: December 2nd 1966


Top ten albums right now:
Joni Mitchell: Blue
Tom Waits: Mule Variations
Tom Waits: The Heart of Saturday Night
Chuck Prophet: The Hurting Business
Lyle Lovett: Step Inside This House
Whiskeytown: Strangers Almanac
Rickie Lee Jones: Rickie Lee Jones
The Jayhawks: Tomorrow the Green Gras
Lucy Kaplansky: Ten Year Night
Glen Campbell: Original Gold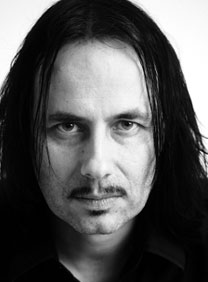 Films I'd love to see again…..and again:
Down by law
Wild at heart
The Cook, the Thief, his Wife and her Lover
Matrix
Spinal Tap
Life of Brian

If you exorcise your devils your angels may leave too - And when they leave, they're so hard to find.
Rune Larsen
Born: 31.03.65 at 01.32 a.m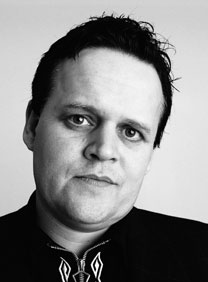 Morten Jackman
Morten has played the drums as long as he can remember. In the beginning and in the mid-eighties he played in bands like Kippers, Im Nebel and The Colors Turned Red. The Colors Turned Red made it to recording contract and released their self-titled album in 1988. Their album received very convincing reviews from music critics and radio stations, but unfortunately CTR split a year or two later.
Morten joined The Tramps "by accident" in 1995 when he was hired as a session drummer during the recording of their first album "Silver and Gold". He has been with The Tramps ever since, but he has also been involved in other projects with for instance Tønes, Oral Constitution and Wündekammer.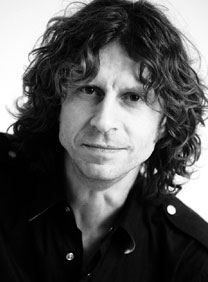 Today he is also playing the drums with "Helldorado", a new and exciting norwegian rock band. They've received nice reviews from doing gigs and festivals around in Norway and Europe. Also playing the drums with new alternative outlaw country band Flying Shoes.